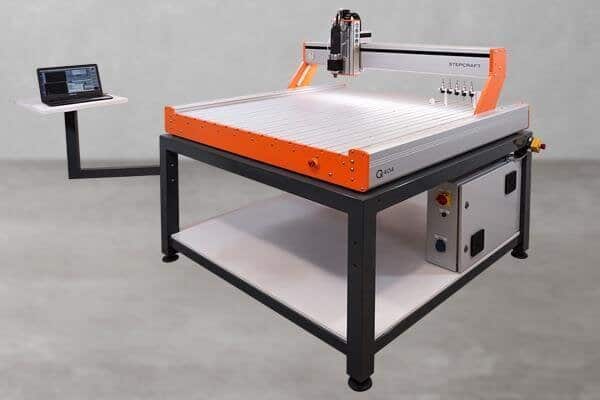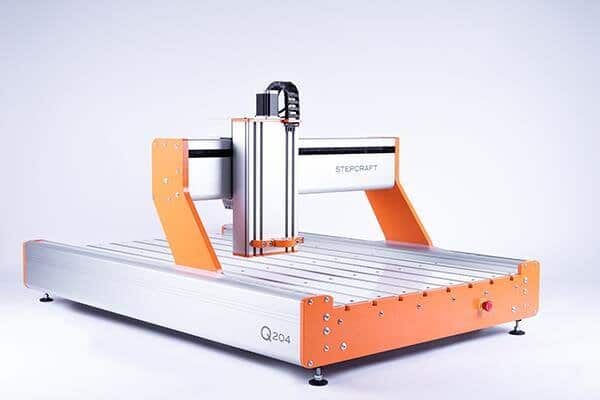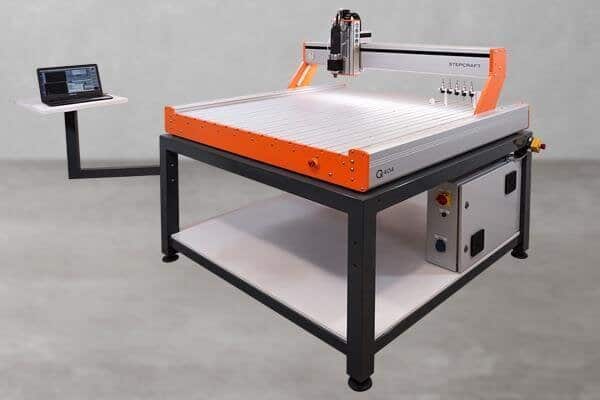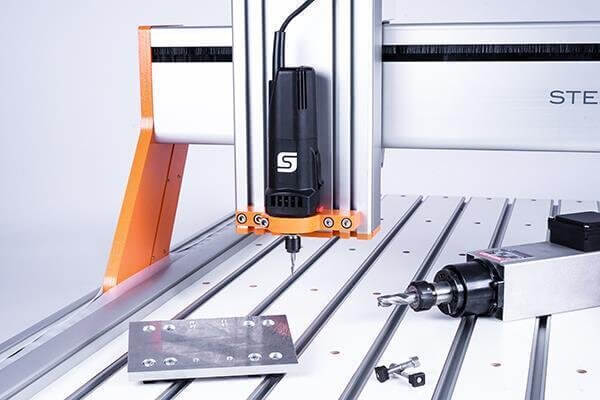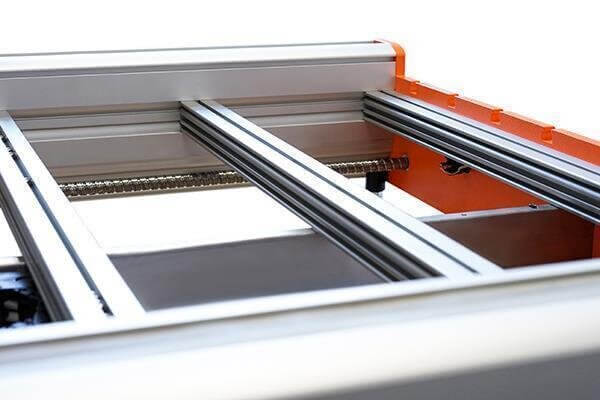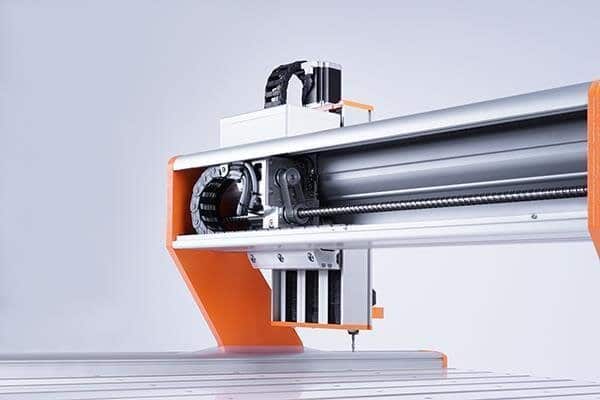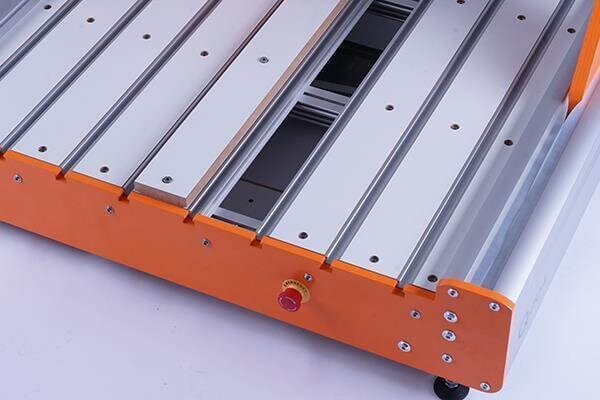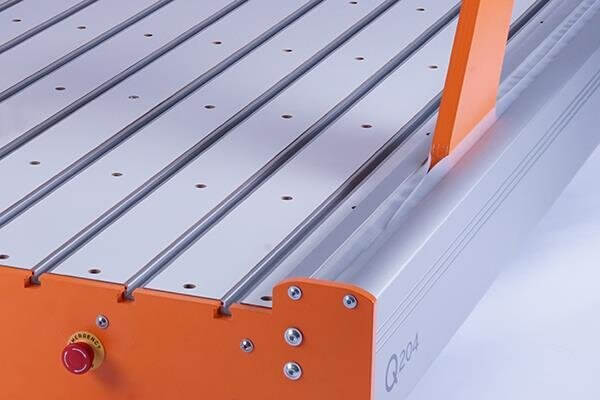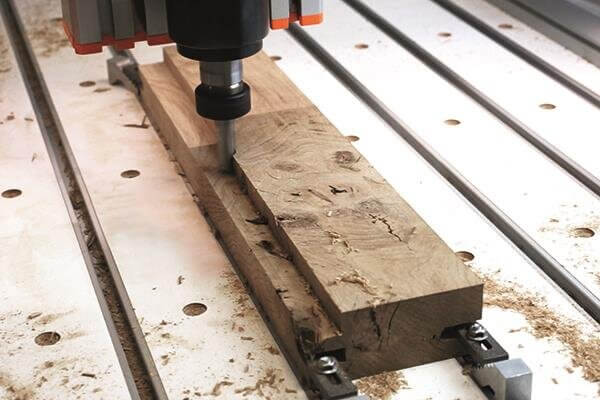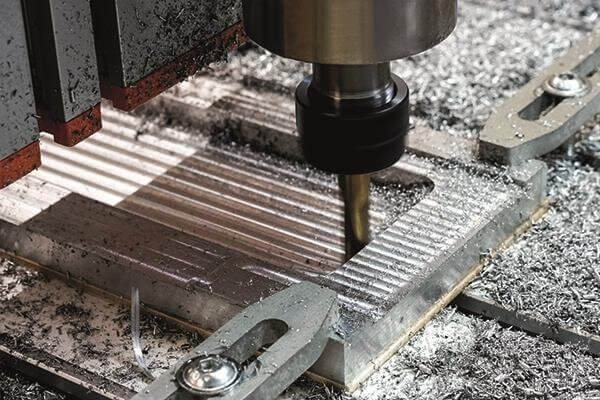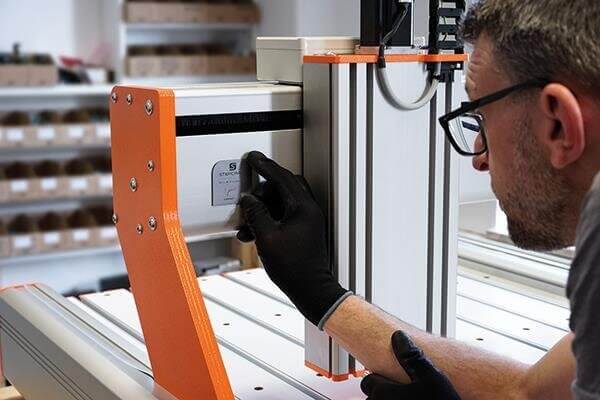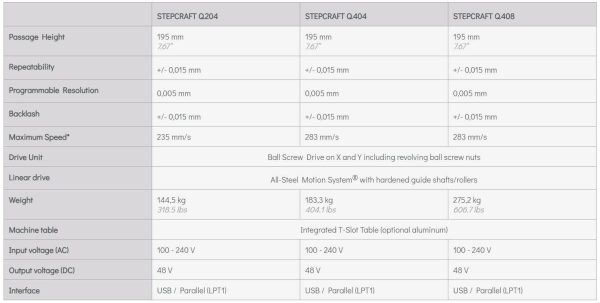 STEPCRAFT Q-Series CNC-System
Η σειρά Q θέτει νέα πρότυπα στην ατομική και σειριακή παραγωγή με τη βοήθεια υπολογιστή.
Το ισχυρό σύστημα CNC συνδυάζει την απόδοση, την ακρίβεια και την ποιότητα με το σύγχρονο βιομηχανικό σχεδιασμό και έχει κατασκευαστεί ειδικά για βιομηχανική εφαρμογή. Με ταχύτητες παραγωγής έως και 12 m/min, μια μεγάλη ποικιλία υλικών όπως ξύλο, πλαστικό, αλουμίνιο, ορείχαλκος, άνθρακας και σύνθετα υλικά μπορούν να υποβληθούν σε επεξεργασία αποτελεσματικά και με ακρίβεια.
Διαθέσιμα μοντέλα Q.204, Q.404 & Q.408
[button link="https://stepcraft.gr/contact-us/" type="big" color="orange" newwindow="yes"] Καλέστε μας για προσφορά.[/button]
The Q-Series sets new standards in the computer-aided individual and serial production. The powerful CNC system unites efficiency, precision and quality with modern industrial design and has been specifically constructed for industrial application. With production speeds of up to 12 m/min, a large variety of materials such as woods, plastics, aluminum, brass, carbon, and composites can be efficiently and precisely processed.
Intelligent Mix of Materials
Innovative solutions are combined with smart technology. This can be seen, for example, in the intelligent mix of heavy-duty aluminum extrusions and steel components on constructional highly-stressed areas. While the machine frame of the Q-series is reinforced with six aluminum crossbars for an optimal distribution of forces, the gantry uprights are made of a 5-layered, powder-coated steel construction. Additionally, the linear guide system relies on the All-Steel Motion SystemTM with Ø 20 mm hardened steel shafts and, thus, guarantees a high load capacity.
Solid Drive Unit
The Q-series  contains one or two  solid drive unit, consisting of  actively-cooled stepper motor, which moves the ball screw drives including revolving nuts. This ensures maximum agility and precision. Additional useful features are the Z-axis that is equipped with six T-slots for the variable attachment of different tools, the electronic expansion box for the easy connection of signal-dependent components, the machine table that comes standard with aluminum T-slots offering the most flexibility when fixing your workpieces and accessories as well as the LED machine illumination for the optimal lighting of the working space. Furthermore, the Q-Series can be individually extended with a multitude of optional accessories.
OneTechTM Quality Philosophy
All systems of the Q-Series are manufactured according to our unique OneTechTM quality philosophy. This means that one machine is completely handcrafted and checked by one technician. Only after successful testing of all functionalities will a machine of the Q-Series receive the personal OneTech™ quality seal and will leave our site with the respective test protocol and workpiece.
Note: The MDF T-Slot Table is not suited for the use with liquids because it can damage the wood.
CE compliant
Supplied with all components necessary for operation
Control electronics for an easy connection to the computer via USB or parallel interface
Steel components on constructional highly-stressed areas
Ball screw drive on X and Y including revolving nuts
Concealed cable routing trhough high-quality energy chains
Complete encapsulation of the linear guides with easy maintenance access
Machine table with open pass-through design on the Y-axis allows processing of long sheet materials
All-Steel Motion SystemTM with Ø 20 mm hardened steel shafts
Machine frame reinforced with six crossbars
Standard machine table out of white coated MDF boards with aluminum T-slots
Z-axis with six T-slots for the variable attachment of different tools
Highest quality cabling capable of up to 10 million bending cycles
Made in Germany
1 year guarantee
Repeatability: +/- 0,015 mm
Programmable Resolution: 0,005 mm
Backlash: +/- 0,015 mm
Maximum Speed: 166 mm/s
Drive Unit: Ball Screw Drive on X and Y including revolving ball screw nuts
Linear Drive: All-Steel Motion SystemTM with hardened guide shafts / rollers
 (one
Machine table: Integrated T-Slot Table (optional aluminum)
Input voltage (AC): 100 – 240 V or 400V
Output voltage (DC): 48 V
Interface: USB / Parallel (LTP1)