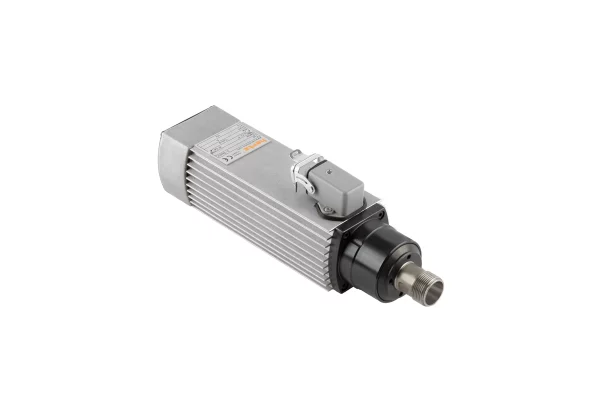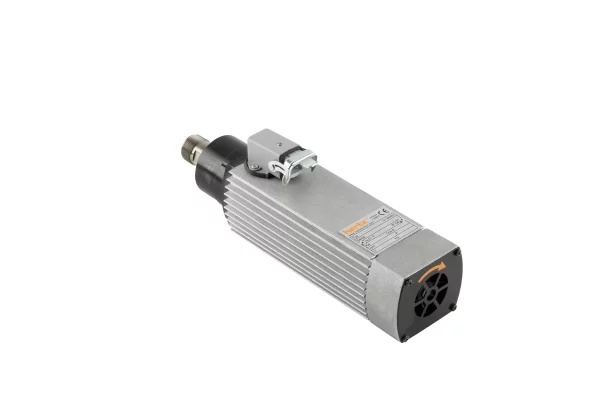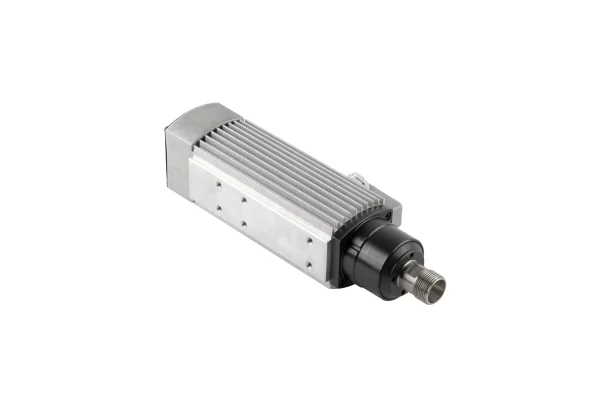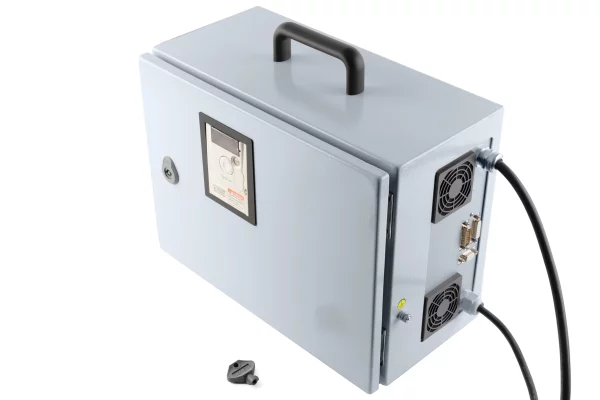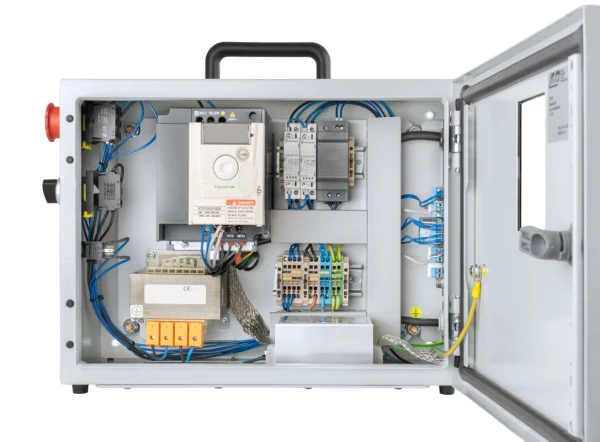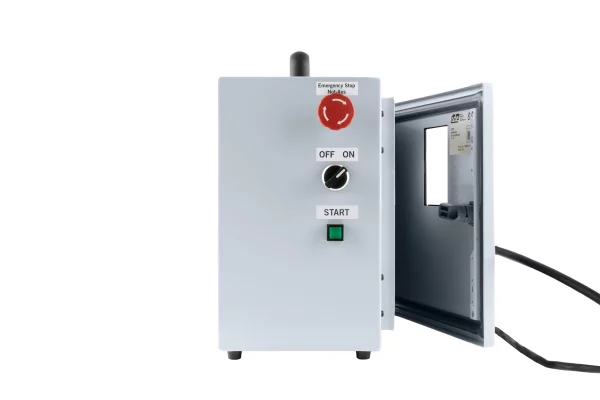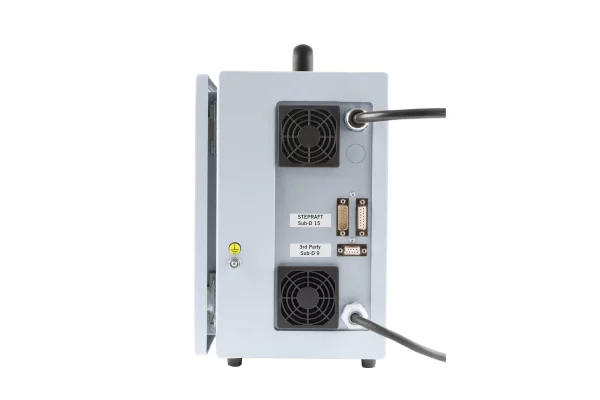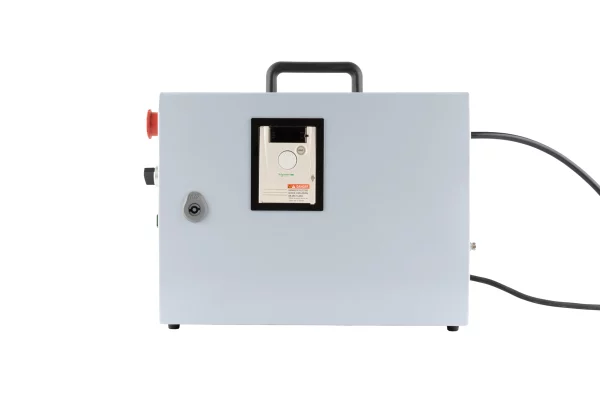 HFS-1100-A Milling Motor (EU) incl. Spindle Control (230 V)
1.849,00 € Με ΦΠΑ
Ο πιο ισχυρός κινητήρας φρεζαρίσματος Brushless Spindle HFS-1100-A Milling Motor για τη σειρά M.Series, είναι ένα αερόψυκτο spindle με inverter-μετατροπέα συχνότητας, ο οποίος λειτουργεί εξαιρετικά αξιόπιστος, ακριβής και με χαμηλούς κραδασμούς. Το πλήρες πακέτο περιλαμβάνει ήδη ολόκληρο τον έλεγχο του spindle καθώς και την καλωδίωση με κύκλωμα ασφαλείας συμβατή με CE και ελεγμένη ηλεκτρομαγνητική συμβατότητα. Συμπεριλαμβανει τα εξης:
HFS-1100-A Milling Motor (EU) incl. Spindle Control (230 V)
Two spanners size 21 mm and 30 mm
1x ER20 Collet 6 mm
The most powerful milling motor for the M-Series!
The HFS-1100-A is an air-cooled spindle with frequency converter, which operates extremely reliable, precise and with low vibration. The complete package already includes the entire spindle control as well as the CE-compliant and EMC-tested wiring with safety circuit.
The HFS-1100-A features a high-torque 3-phase asynchronous motor as well as a classic design and is mounted in the T-slots of the Z-axis using the optional mounting kit. Operation is possible via a standard household socket, but a second grounding is required for EMC.
The spindle control is equipped with high-quality components, such as a Schneider Elektrik frequency converter or Finder contactors, and features a compact design. The vision panel allows the frequency converter to be operated even when the control cabinet is closed. Thanks to the 9- and 15-pin Sub D connection, the HF spindle cannot only be connected plug and play to the STEPCRAFT M-Series, but can also be operated on third-party CNC machines.
An ER20 collet 6 mm is already included in the scope of delivery. More collets are available in the 15-piece ER20 collet set (1-14 mm).
Notice: The weight of the milling motor may cause a lowering of the Z-axis when the stepper motor is power-off.
For mounting the milling motor on the Z-axis of the STEPCRAFT M-Series, the Mounting Kit HFS-1100-A is neccessary.
A comparative overview of all our milling motors can be found here.
Technical Specifications:
Incl. complete spindle control
Incl. CE compliant wiring with safety circuit
EMV tested
Incl. two spanners wrench size 21 mm and 30 mm
Maintenance-free thanks to brushless motor
Input voltage: 220 V
Input power: 1100 W
Output power: 990 W
Speed range: 8'000 to 24'000 U/min.
Weight: 3,6 kg
Shaft diameter: 1,0 mm – 14,0 mm
Sound level: 87 dB
Collet ER20, max. clampable shaft diameter 12 mm , Control via Schneider Elektrik frequency converter
| | |
| --- | --- |
| Βάρος | 7 kg |
| Διαστάσεις | 80 × 50 × 30 cm |
Μπορεί επίσης να σας αρέσει…