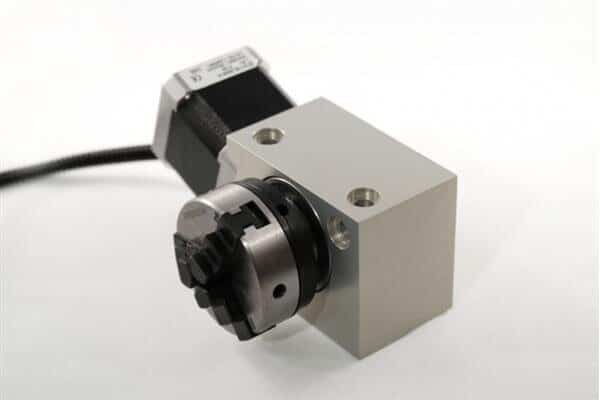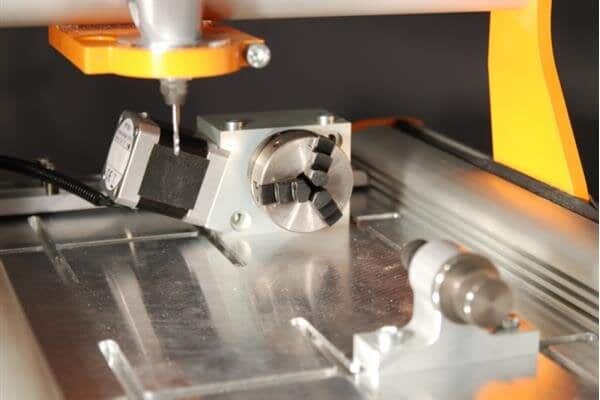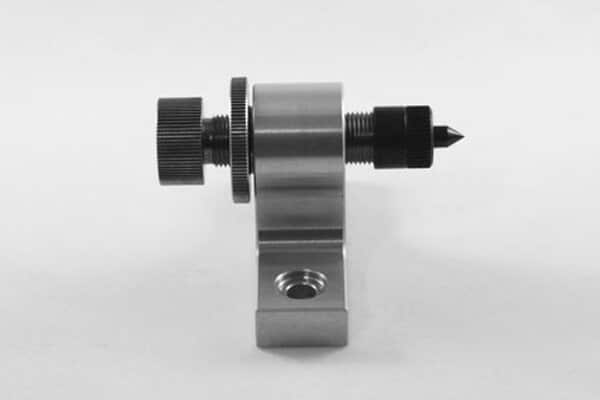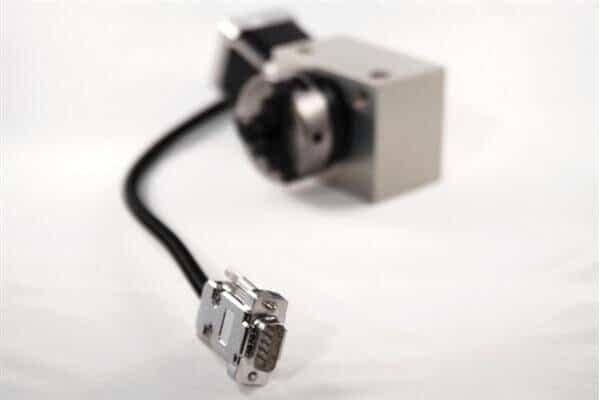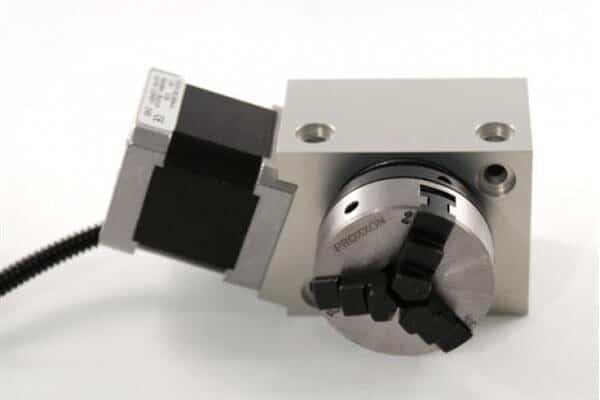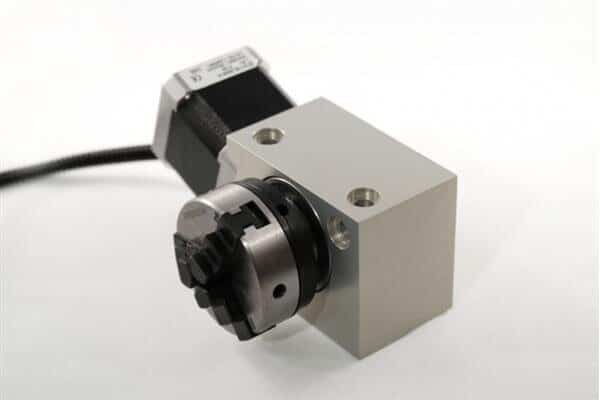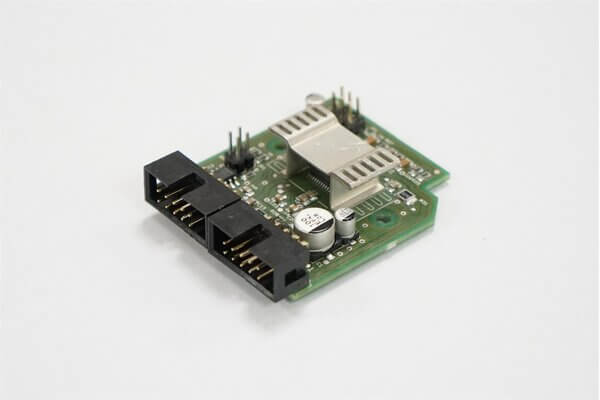 Rotation axis complete set (M-Series)
545,00 € Με ΦΠΑ
Αναβαθμίστε τo Stepcraft  CNC με 4ο άξονα περιστροφής.
Το σετ περιλαμβάνει το περιστροφικό εξάρτημα, τη μονάδα 4ου άξονα και την ουρά συγκράτηση.
Ξεκινήστε σήμερα με δακτυλιοειδή χάραξη, φρεζάρισμα με νήματα και κατεργασία εξαρτημάτων τόρνευσης!
Η μονάδα 4ου άξονα απλώς συνδέεται στην κύρια μονάδα ελέγχου και βιδώνεται στην πλάκα συγκράτησης. Το περιστροφικό τραπέζι με το τσοκ τριών σιαγόνων και η ουρά είναι στερεωμένα στο τραπέζι με υποδοχή T.
Το τεμάχιο εργασίας CNC είναι σφιγμένο μεταξύ του περιστροφικού τραπεζιού και της ουράς.
Upgrade your CNC milling machine with a 4th rotation axis. The set includes the rotary table, the 4th axis module and the tailstock. Start today with ring engraving, thread millling and machining turning parts! The 4th axis module is simply plugged into the main control unit and screwed onto the retaining plate. The rotary table with three-jaw chuck and the the tailstock are secured on your T-slot table. Your CNC workpiece is clamped between the rotary table and the tailstock.
Note: For the application of the rotary table you are in need of the 4th Axis Module as well as the full version of WinPC-NC USB, UCCNC or a comparable control software.

Technical Specifications Rotary Table:
Height of spindle: 32 mm
Overall height: 55 mm
Width: 42 mm (without shaft)
Adjustable anti-backlash worm gear, gear reducation 54:1
Half-step-mode = 21.600 Steps/Turn, 60 Steps/°, 1 Step = 1´ = 60″
Collets: ER16 (1-12 mm)
Circular accuracy: 0,1 – 0,2 mm
Nema 17 stepper motor with 1,8 A 1,8°
Housing: Aluminum 7075
All rotating parts are made of stainless steel
With reference switch
Horizontal or vertical assembly
Secured with M6 screws
Clamping range with reversible jaws inside from 1,5 – 32 mm / outside from 12 – 65 mm
Clamping range outside diameter: 50 mm
Technical Specifications Tailstock:
Peak height: 32 mm
Total height: 45 mm
Screw path: ca. 10 mm
Lockable with lock washer
Material: aluminium 7075 anodized
Ball-bearing live center
Including retaining screw and t-nuts
Scope of Delivery:
4th Axis Module
Rotary Table (with retaining screws for horizontal installation, 9-pin Sub-D connector, cable length 50 cm)
Tailstock (with center point, 2x M6x15 retaining screws, 2x slot nuts M6)