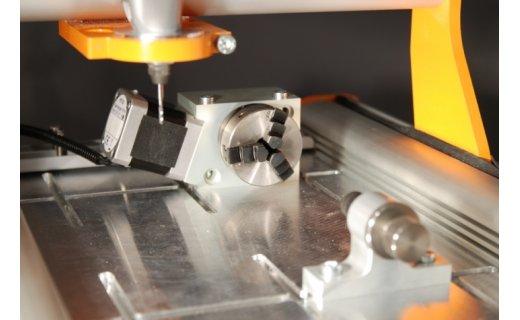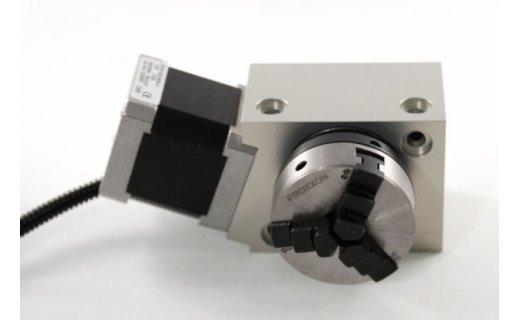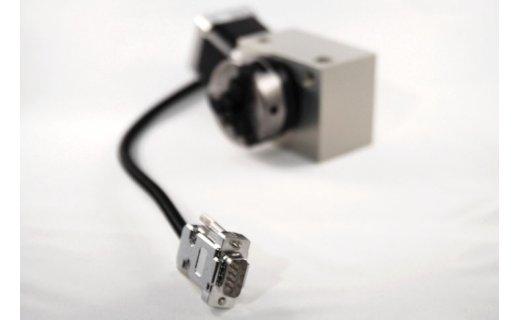 Rotary Table with Three-Jaw Chuck
364,90 € Με ΦΠΑ
Rotary Table for engraving rings, milling threads etc.
Definite and sccurate fixation of the workpiece with ER16 collets.
Definition of the zero via reference switch.
The tailstock serves as the counter bearing.
Suitable for all machines.
You will need the 4th axis module.
Note: For the application of the Rotary Table you are in need of the 4-Axis Module as well as the full version of WinPC-NC USB, UCCNC or a comparable control software.
Technical Specifications:
Height of spindle: 32 mm
Over all height: 55 mm
Width: 42 mm (without shaft)
With adjustable anti-backlash worm gear, gear reducation 54:1
With half-step-mode = 21.600 Steps/Turn, 60 Steps/°, 1 Step = 1´ = 60″
Collets: ER16 (1-12 mm)
Circular accuracy: 0,01 mm
Nema 17 stepper motor with 1,8 A 1,8°
Housing: Aluminum 7075
All rotating parts are made of stainless steel
With reference switch
Horizontal or vertical assembly
Fixing by M6 screws
Scope of Delivery:
Complete rotary table incl. clamping nut and fixing screws for horizontal assembly
Lenght of cable: 20 cm (on demand: longer with adequate plug for the 4th axis module)
With half-step-mode = 21.600 Steps/Turn, 60 Steps/°, 1 Step = 1´ = 60″
Support:
Operating and Safety Instructions Circular Table