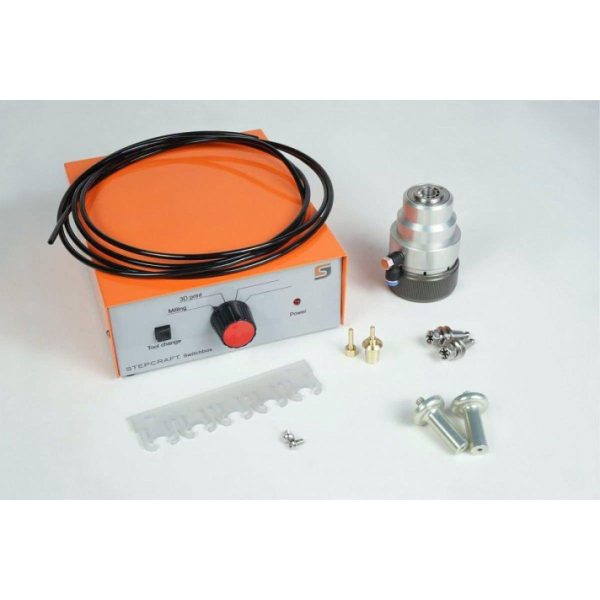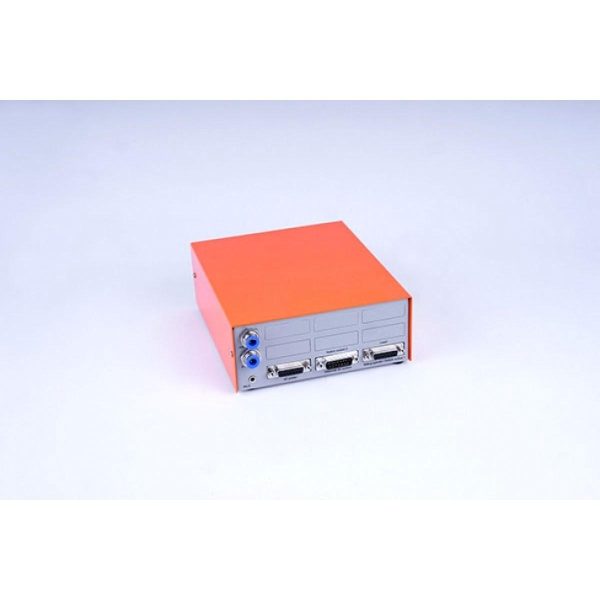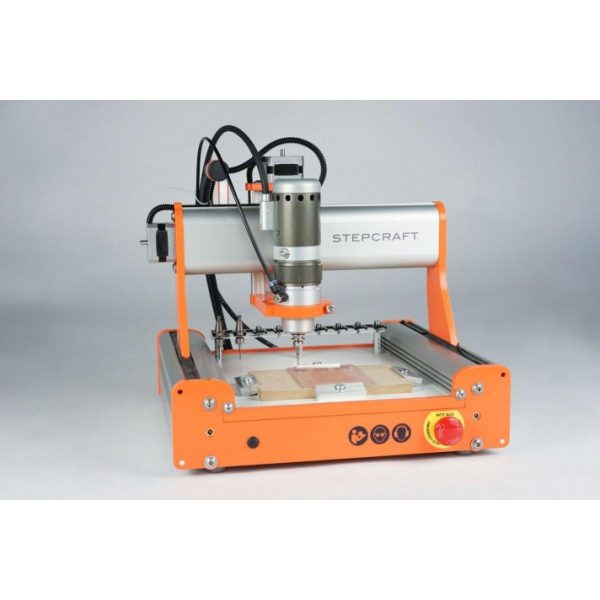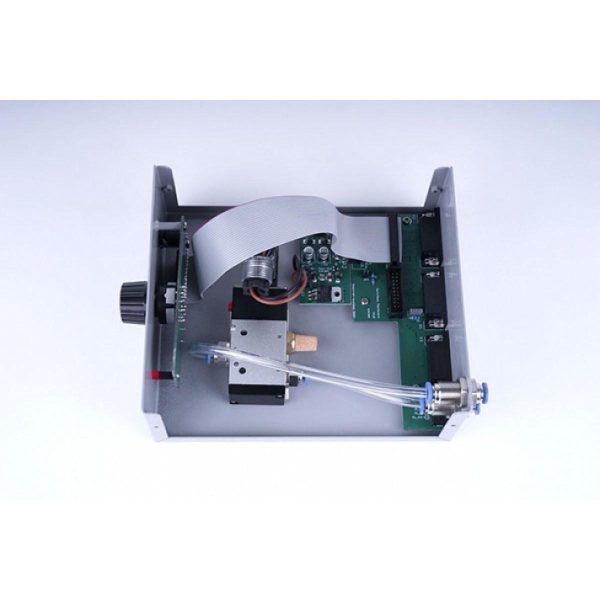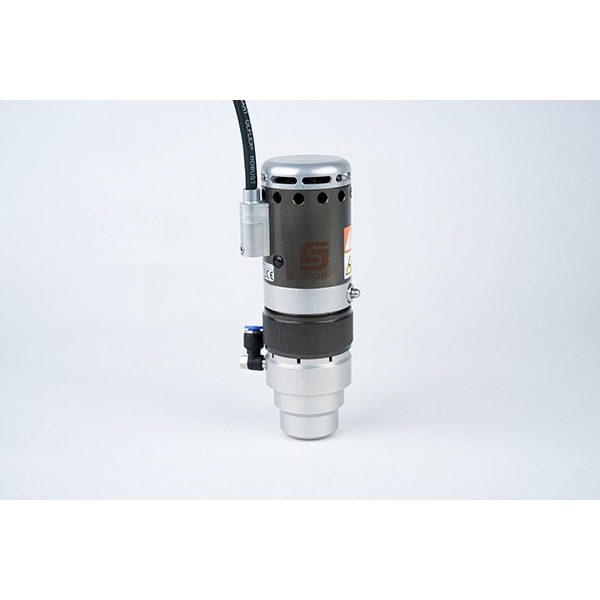 Automatic Tool Changer HF Spindle
534,90 € – 604,90 € Με ΦΠΑ
STEPCRAFT is the first Desktop CNC System offering an automatic Tool Changer. The magazine contains five tool pockets (optionally extendable to up to ten tool pockets). Thus, it enables an automatic, comfortable and complex processing of complicated workpieces. Ideal for workpieces in small batch series.
The assembly is very easy: The Tool Change Attachment is being tightend onto the spindle shaft which in turn is then being inserted into the 43 mm collar.
The tool is kept in a clamping system of an SK10 tool holder. This is being held in a draw-in collet using spring power and pneumatically released. The Tool Change Attachment contains an integrated sealing air which prevents the ingress of dust into its bearing and extents the life of the product.
The electronics module for the Tool Changer incl. peumatic valve is completely pre-assembled and needs only to be inserted into the Switch-Box. To use the Tool Changer, a compressor with minimum 9-10 bar (130 – 145 psi) is in need.
Note: The control software WinPC-NC Starter does not support the configuration of the Automatic Tool Changer. You are in need of an upgrade to the USB full version or the control software UCCNC.
Technical Specification:
Magazine to hold 5 tools (extendable for up to 10)
Housing made of aluminum 7075, hard- anodized
Spindle shaft made of stainless steel, with double ball bearing
Concentricity of 0,02 mm
Weight: 357 g
Tensile force of the spring: 20 kg = approx. 200 N
Uses SK 10 tool holding system with integrated collet
Operating pressure: 8 bar
2 pneumatic connections for 6 mm tubes
Fixture with 43 mm shaft diameter
Suitable for speeds up to 20.000 rpm
Diameter of attachment: 52 mm
Scope of Delivery:
1x Tool Changer Attachment
1x Magazine with 5 pockets
2x SK10 tool holder for tools with ø 3.175 mm (1/8 ")
Support:
Operating and Safety Instructions with WinPC-NC
Operating and Safety Instructions with UCCNC
| | |
| --- | --- |
| configuration | with Electronic Module and Valve, no Switch Box, with Electronic Module, Valve and Switch Box |